Main content starts here, tab to start navigating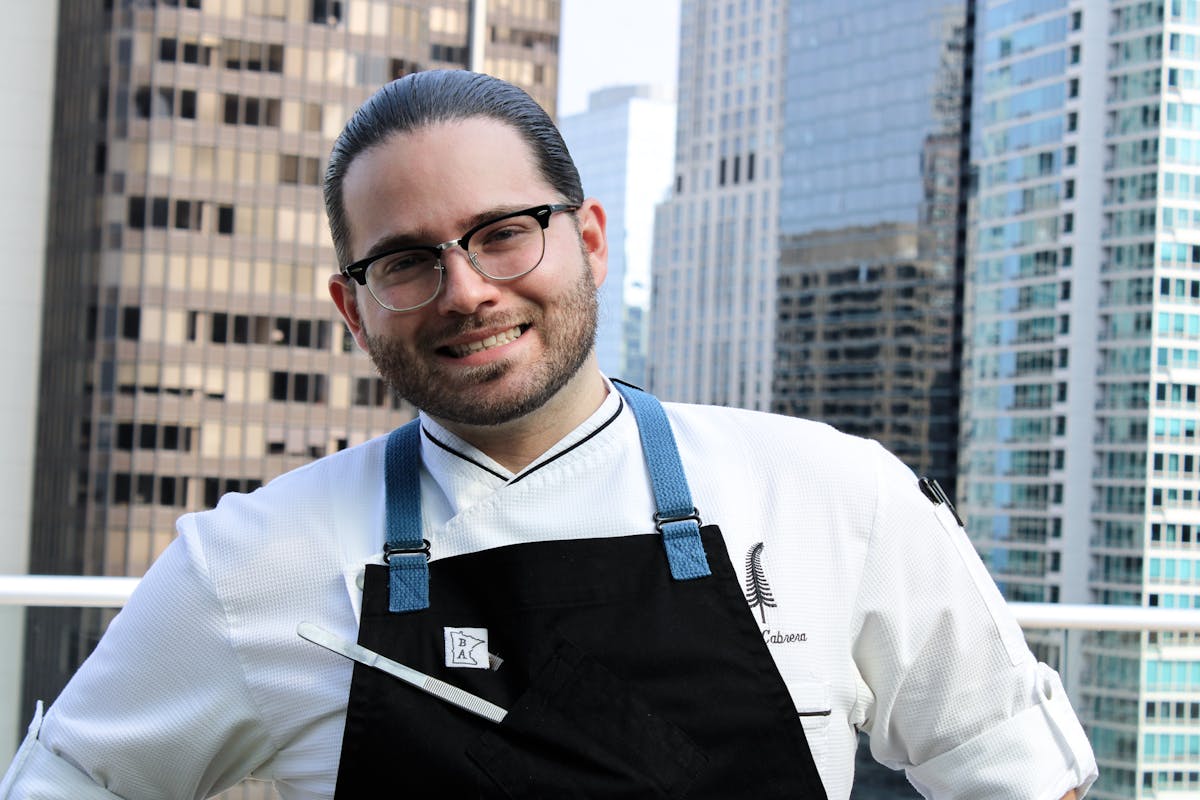 Alex Cabrera
Executive Chef
With nearly a decade of experience working for Craveable Hospitality Group, Alex Cabrera brings passion and dedication as Executive Chef to WoodWind. Taking advantage of the restaurant's impressive location near Chicago's famous Magnificent Mile, Cabrera makes sure to present guests with equally impressive and unique dishes, creating an unforgettable meal and atmosphere overall. "With our amazing food and impeccable hospitality, I want our guests to leave with the desire and curiosity to come back to try more," he says.
As Executive Chef, Cabrera ensures the dining room and kitchen remain a constant place of culinary creativity and organized teamwork. For him, all guests at WoodWind should receive a beautifully presented dish showcasing both the bright and fresh flavor profiles of local produce as well as the stunning artistic vision and passion from the staff as a whole. "I always tell my staff members to 'Make it with LOVE' and it does not matter if it is a cook, a bartender, or a server," he explains. "It applies to every individual working in the hospitality industry."
Born and raised in Fairview, New Jersey, Cabrera grew up watching and admiring cooking shows, intrigued by the limitless options when cooking, seasoning, and plating each dish. After living in Canada as a teenager, he moved back to the U.S. to pursue a culinary degree at the Culinary Institute of America in Hyde Park, New York. Upon graduation, Cabrera spent four years in New York City jump-starting his career trajectory as a sous chef at Chef David Burke's Bloomingdale's restaurant as well as at David Burke Fabrick. "During my time working in the city, I worked under many great chefs whose styles and philosophies were very different. It set the tone for my strengths and shaped my attributes," he explains.
Swapping out the skyscrapers for the mountains, Cabrera moved to Aspen, Colorado to work as a sous chef for Aspen Kitchen—marking the beginning of his successful career with Craveable Hospitality Group. Six months later, Cabrera became the executive sous chef, expanding his culinary talents and leadership skills with his team, before moving to the Twin Cities to work as a culinary manager at Revolution Hall in Roseville, MN and eventually as the director of culinary operations.
Now as Executive Chef for WoodWind in his new home of Chicago, he aims to provide a memorable F&B experience for guests—presenting WoodWind as the perfect space to lounge with a cocktail, have a business meeting, a romantic dinner, or celebrate a family birthday. With his kitchen staff, he focuses on the whimsy of food and how to wow guests with creative applications. "Play with your food. That is where the magic happens," he says.
When he is not working hard in the kitchen, Cabrera enjoys eating out at restaurants to see what's trending in the food and restaurant world. He also loves to spend time with his wife and daughter, his "two beautiful girls."